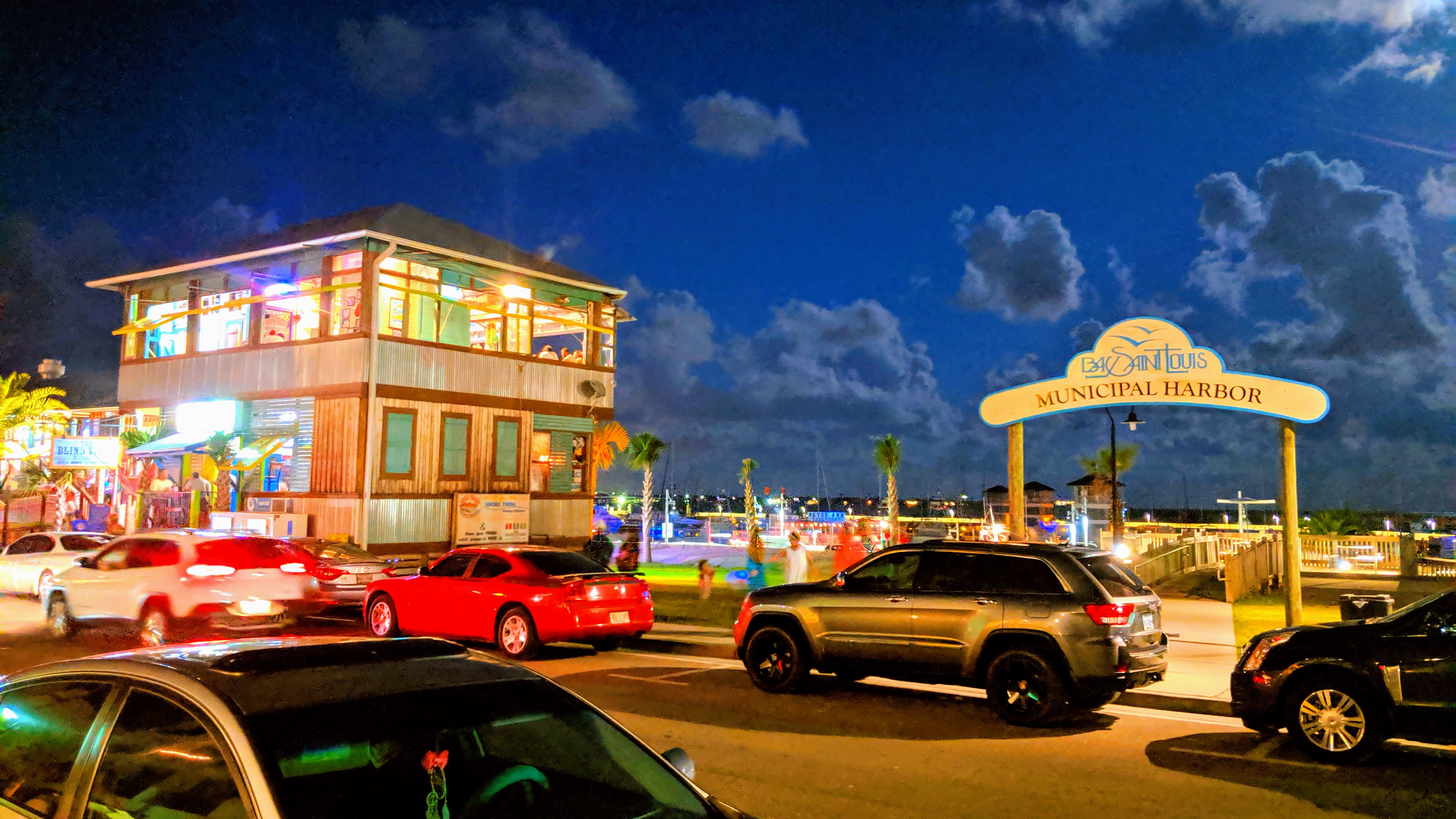 It is hard to find an American town more steeped in ritual and design than Bay St. Louis, Mississippi. It is a charming town located on the Gulf Coast of Mississippi. As the Hancock County seat, Bay St. Louis is close-knit and well-worn through time and challenges. The people of Bay St. Louis thrive on Art and its creation. Antique shops and Art Galleries line Main Street. Plus, there is the Old Train Depot that will hopefully see passenger trains once again. You'll want to take advantage of the local city pond that offers a Duck crossing. A visit to Bay St. Louis is like taking a trip back to the time of steamboats and toddies on the front porch. Although becoming a more modern city, Bay St. Louis has fought hard to keep its historic architectural design and polish. This dedication to preservation has served the landscape and community well.
Old Town Bay St Louis Guide Old Town Bay St Louis Restaurants and Cafes
Here are a few other Old Town Bay St Louis guides.
Old Town Bay St Louis Antique Guide Artist guide to Coastal Mississippi Artist
Old Town Bay St. Louis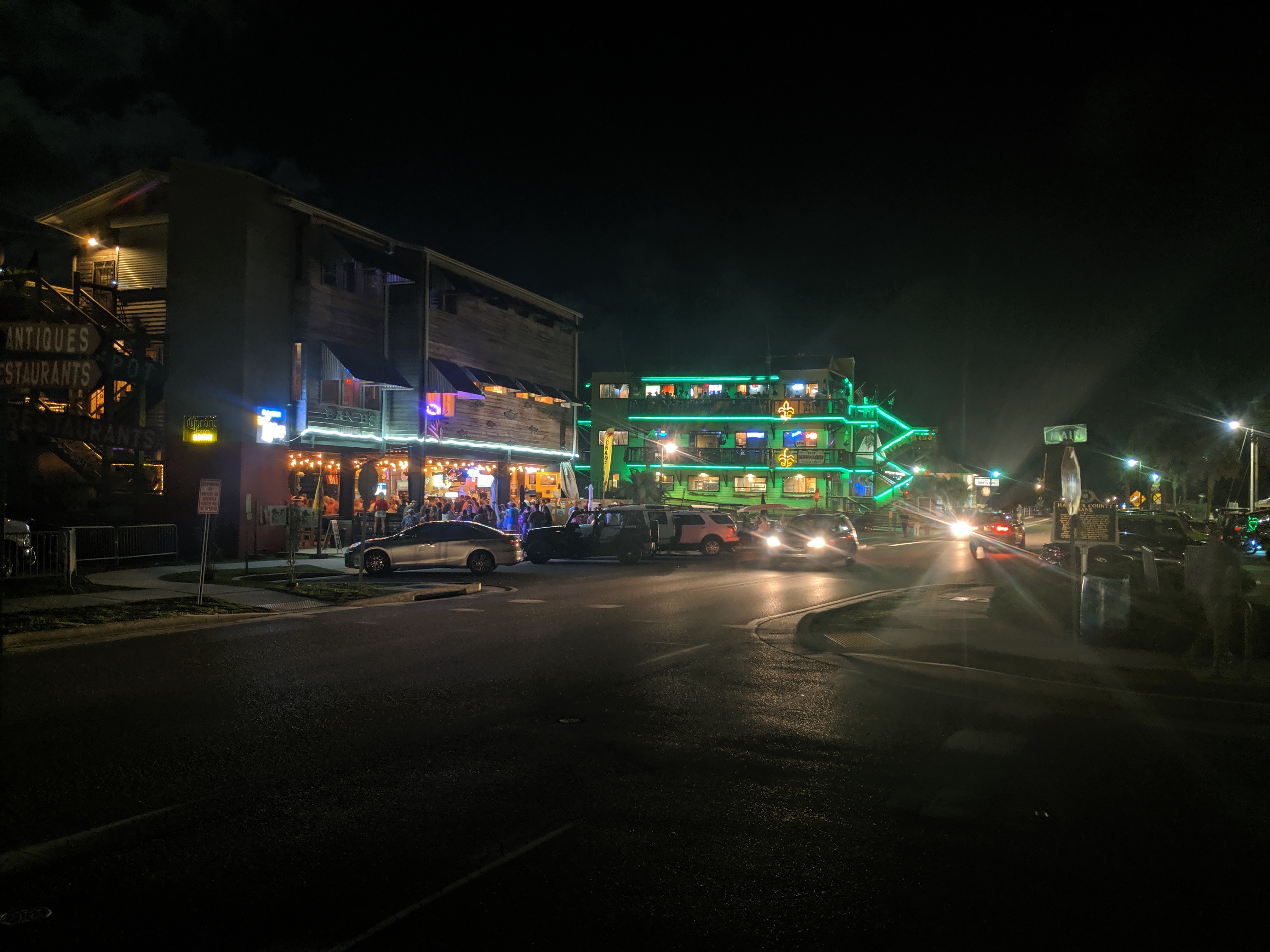 Depot District
The Depot District in Bay St. Louis, Mississippi, is a historic area located near the city's downtown. Named after the old railroad depot in the area that is currently under revitalization for the promised return of Amtrack. This area is near Old Town and is known for its collection of historic buildings and homes. There is a selection of shops and the Bay St. Louis Little Theater.
What is all the quacking about? The Bay St. Louis duck pond!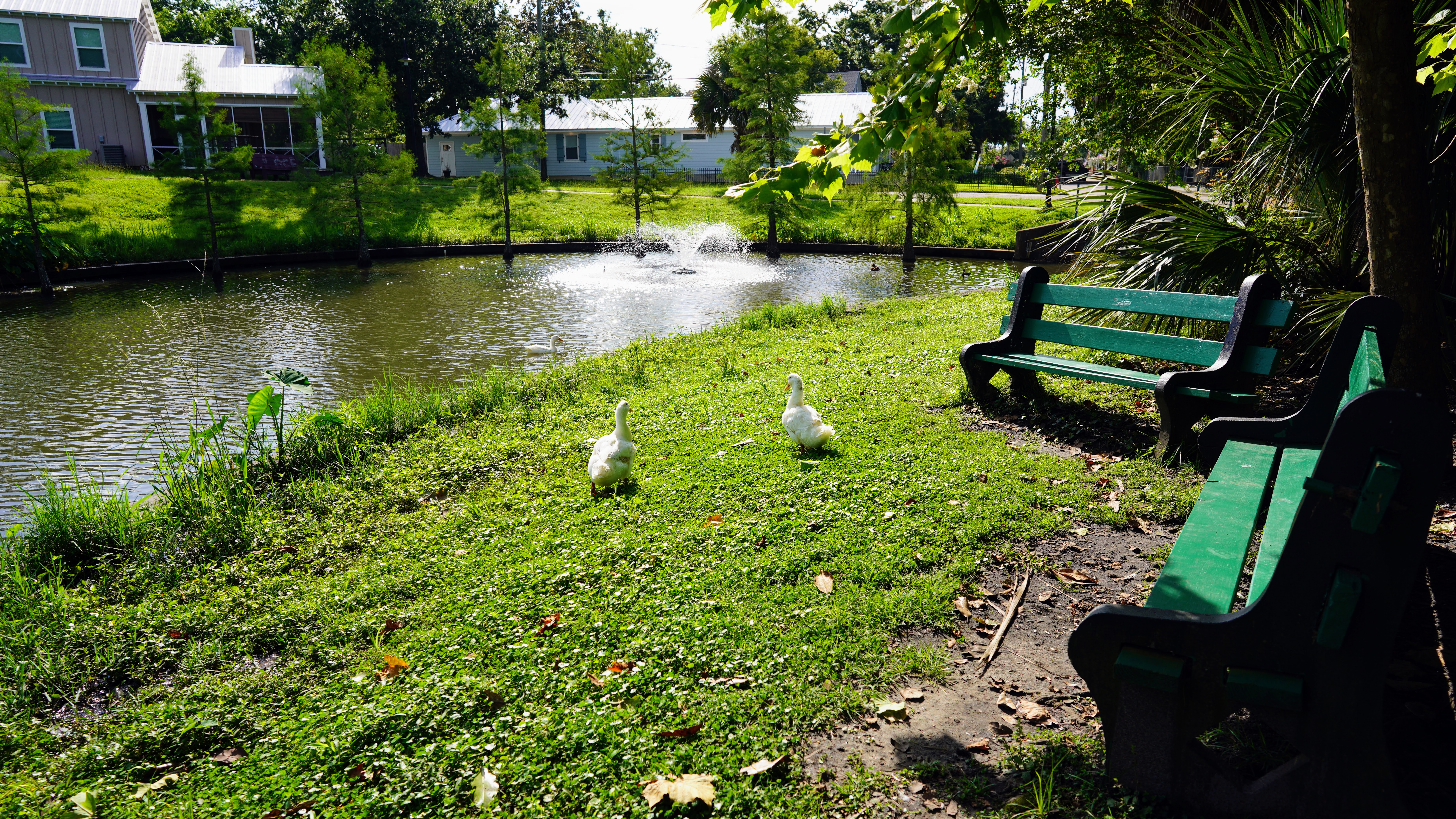 Bay St. Louis Duck Pond is a beautiful park on the edge of Old Town and the Depot District. It is a popular spot for bird-watching, painting, and picnicking. The pond is surrounded by lush vegetation, providing visitors a serene and peaceful atmosphere. The park also has a walking trail, picnic tables, and a playground, making it an ideal destination for families.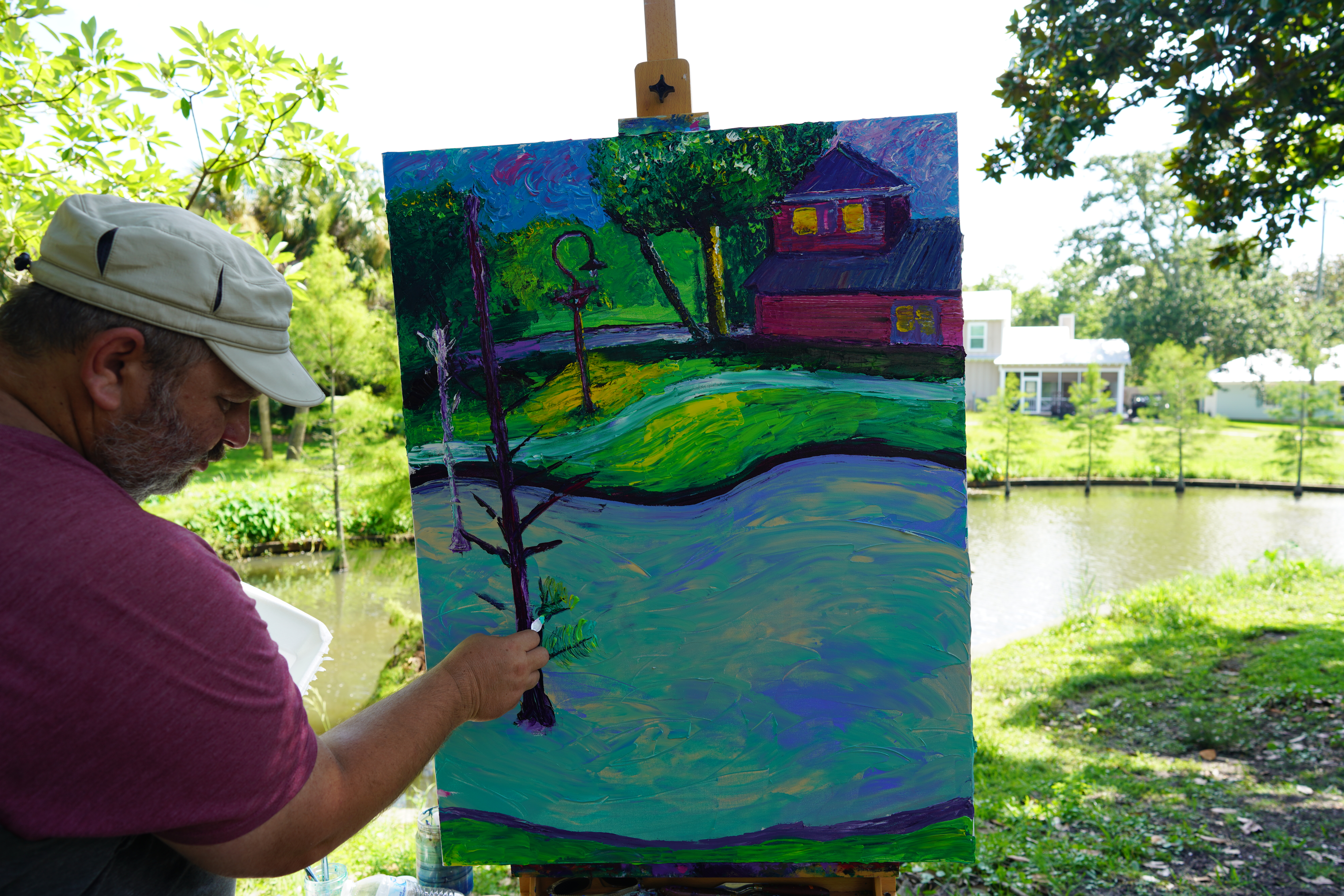 Parks are essential to communities for several reasons. They provide a place for people to escape the city life's hustle and bustle and enjoy nature. Additionally, parks offer opportunities for physical activity, such as walking, jogging, and playing sports. They also offer a variety of recreational activities, including picnicking, fishing, and bird-watching, for people of all ages. Furthermore, parks play a crucial role in maintaining the environment's overall health by preserving green spaces, promoting conservation, and serving as habitats for wildlife. In conclusion, parks are an essential aspect of community life, providing benefits to people and the environment.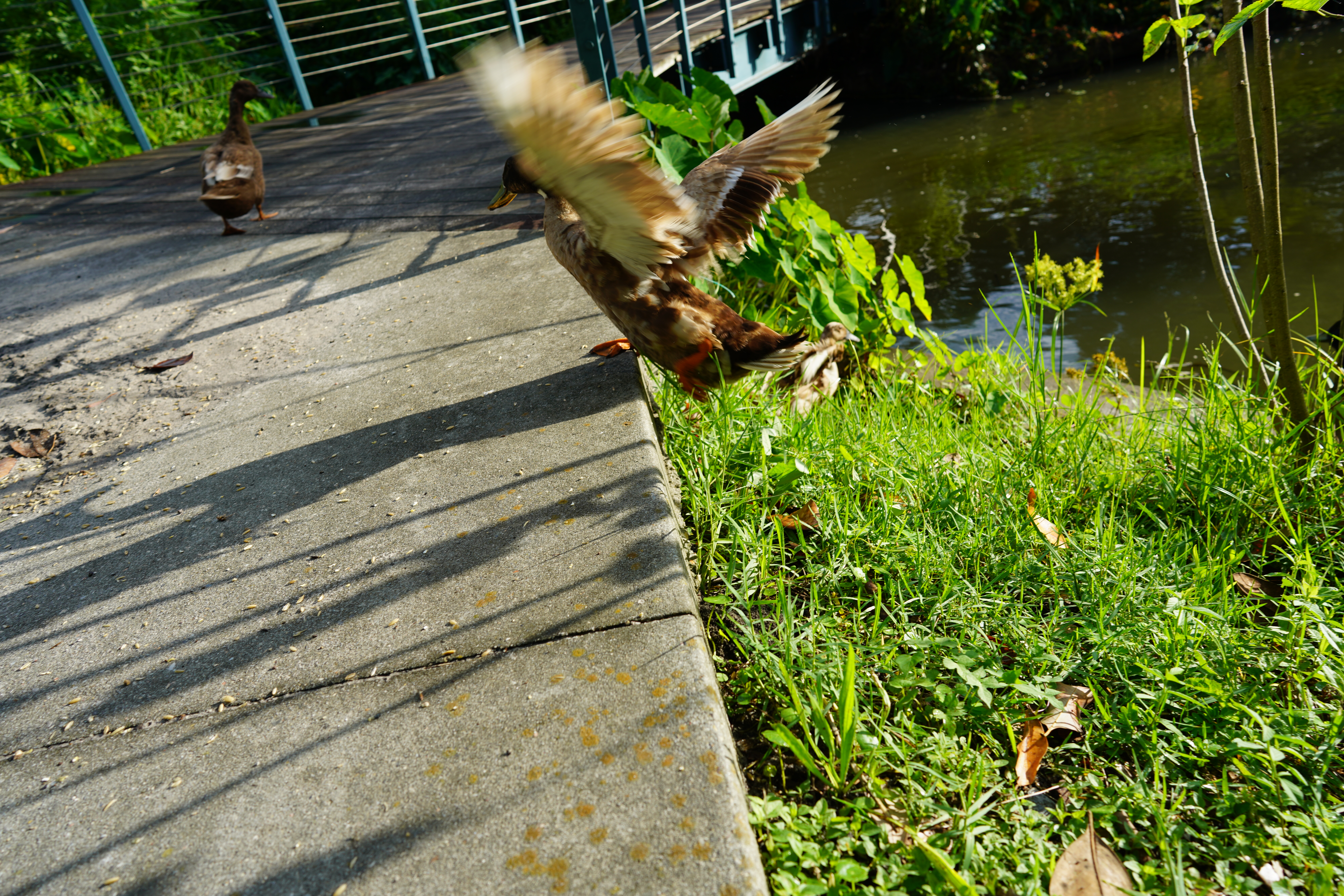 Street Scapes of the Bay St. Louis Depot District
The district is characterized by its charming, tree-lined streets and its mix of architectural styles. The buildings in the district include Victorian homes, Craftsman-style bungalows, and a variety of commercial buildings, many of which date back to the late 19th and early 20th centuries.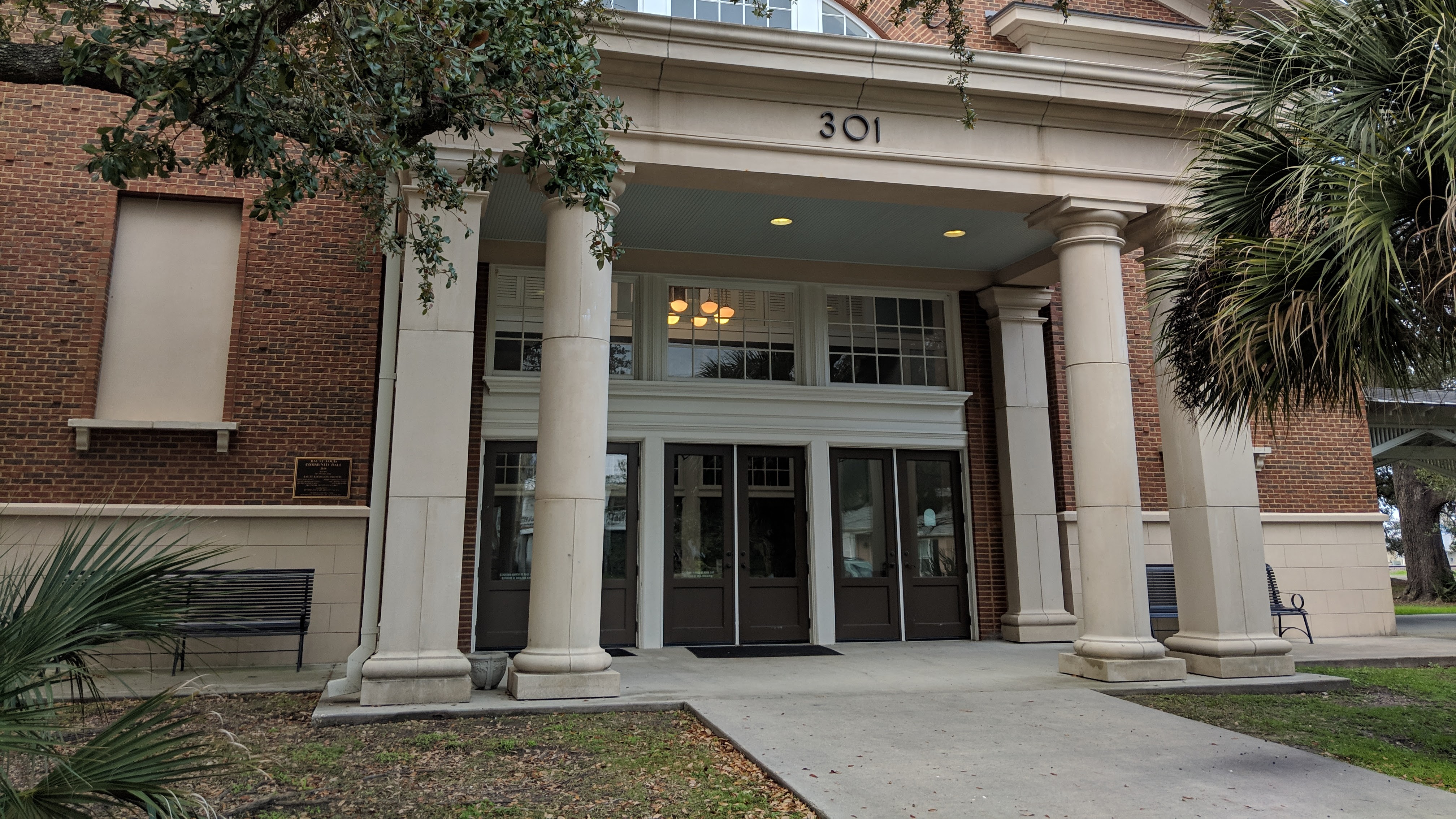 The culture of the Depot
The Depot District is also home to a number of art galleries and shops, as well as restaurants and cafes. Many of the businesses in the district are locally owned and operated, and they reflect the unique character and culture of Bay St. Louis.
One of the most notable landmarks in the Depot District is the Old Town Hall, which was built in the 1800s. The building is now home to the Bay St. Louis Little Theatre and serves as a community center. Another notable landmark in the district is the Bay St. Louis Train Depot, which was built in 1884 and now serves as a museum that showcases the history of the railroads in the area.
The Depot District is also known for its annual events and festivals, such as the Art Walk and Music Festival. These events bring together local artists, musicians, and artisans, providing a great opportunity for visitors to experience the unique culture and community of Bay St. Louis.
Beachfront
The beachfront in Bay St. Louis, Mississippi, is a popular destination for visitors and locals alike. The beach is located along the Gulf of Mexico and offers miles of white sandy beaches and clear blue waters.
One of the main attractions of the Bay St. Louis beachfront is the variety of outdoor activities available. Visitors can enjoy swimming, sunbathing, fishing, and boating. There are also a couple of parks and playgrounds along the beach, providing plenty of space for families to enjoy picnics and other outdoor activities.
The beachfront is also home to several annual events, such as the Cruisin' The Coast event, a weeklong classic car show that attracts thousands of visitors annually. The Bay St. Louis Beach has also been known to host live music events and fireworks displays throughout the year.
Bay St. Louis, Mississippi offers a variety of shopping options for visitors and locals alike. The city's downtown area is home to many locally owned and operated shops and boutiques offering a unique merchandise selection.
One of the most popular shopping destinations in Bay St. Louis is the Old Town area, which is located in the heart of the city. This historic area is home to several antique shops, art galleries, and specialty stores. Visitors can find everything from vintage clothing and jewelry to handmade crafts and home decor.
Pirates lurk the streets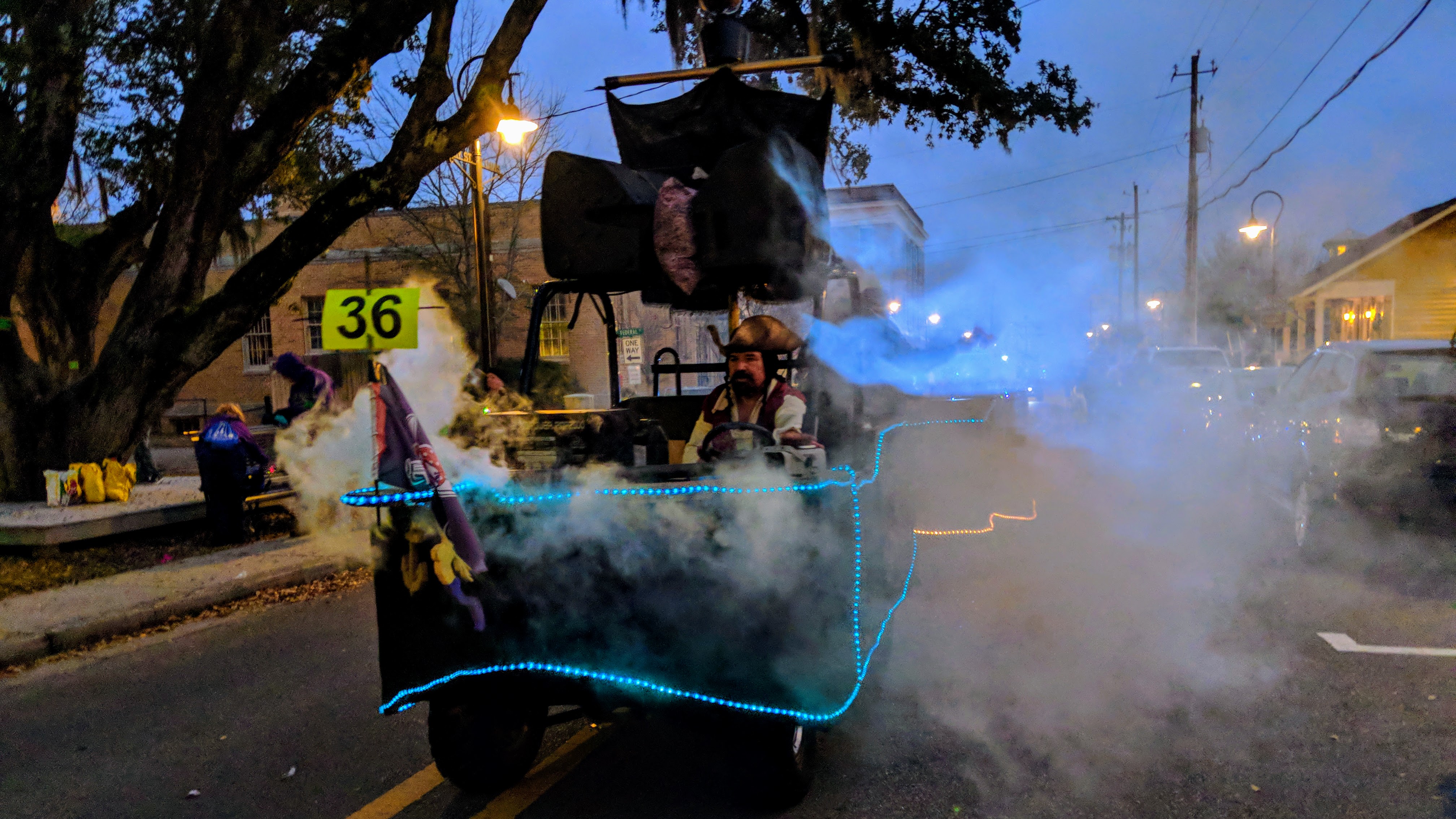 Bay St. Louis and most of coastal Mississippi have a history of piracy dating back to the late 18th and early 19th centuries. The Gulf of Mexico was a popular area for pirates during this time, as the region's numerous bays and inlets provided ideal hiding places for pirate ships. The city's location on the Gulf of Mexico made it a prime target for pirate attacks, as ships passing through the area would often be targeted by pirate gangs looking to steal their cargo.
Jean Lafitte was one of the most famous pirates in the Waveland area. Lafitte was a French pirate who operated in the Gulf of Mexico during the early 19th century. He was known for his cunning and his ability to evade capture by authorities. He and his crew would often raid ships passing through the Gulf of Mexico, stealing their cargo and selling it on the black market.
Antiques are everywhere
Bay St. Louis is home to several antique shops in its downtown area, offering a variety of vintage and antique items. The downtown antique shops provide: A unique shopping experience for visitors and locals alike. Showcasing a wide variety of vintage and antique items, including furniture. Jewelry. Home decor. Vintage clothing and accessories. Locally-made crafts and gifts.
Restaurants a plenty
Bay St. Louis is known for its delicious restaurants, especially those that focus on burgers, steaks, and seafood. These restaurants are popular among locals and tourists, making the area a must-visit destination for food lovers. Whether you're in the mood for a juicy burger, a perfectly cooked steak, or fresh seafood, you'll find something to satisfy your cravings in Bay St. Louis. With an abundance of options, choosing just one restaurant to dine at can be difficult but a fun endeavor.
In addition to offering fantastic food and exciting drinks, the restaurants in Bay St. Louis also boast a welcoming atmosphere and friendly staff. You'll feel right at home as you sit down to enjoy your meal, surrounded by the area's beautiful scenery. Whether you're dining alone or with a group, you're sure to have a memorable experience in one of the many restaurants in Bay St. Louis. Whether you're a local or a visitor, stop by and sample some of the delicious offerings this area has to offer.